Our Time to Shine Campaign Launch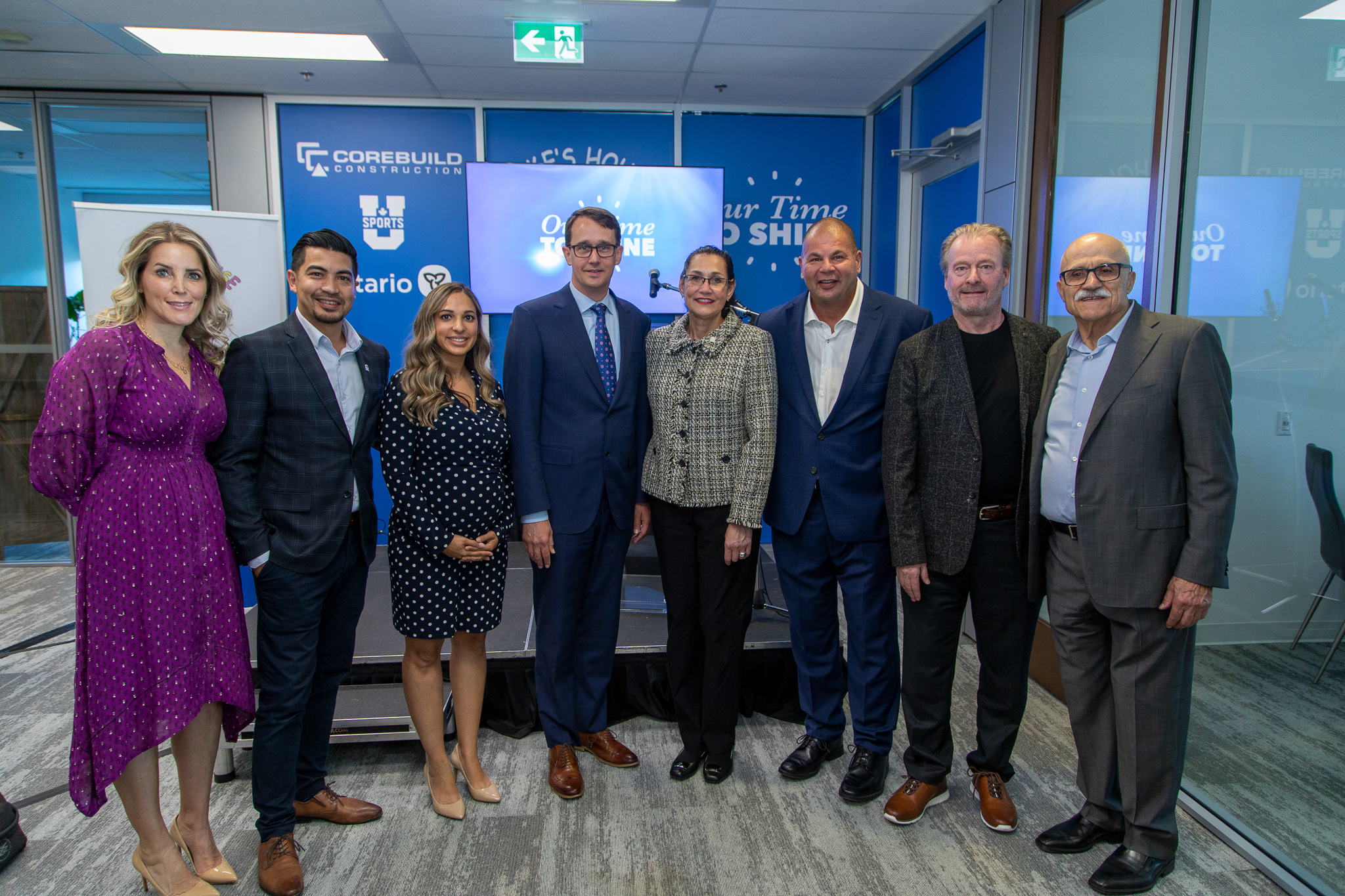 Photo by Kebriaee, Nina (2022)– Group photo of Jake's House Partners in front of the Our Time to Shine stage– starting from the left: Amanda Aquino (Corebuild Construction), Andre Joseph, Jennifer Joseph (CEO of Jake's House), Minister Monte McNaughton (Minister of MLSTD), Irene Bodanis (Co-Founder of Jake's House), David Bodanis(Co-Founder of Jake's House), Mike Yorke (President of Carpenters District Council) and Ralph Aquino (Chairman of Corebuild Construction)
On September 29th, our Jake's House family gathered to kick off its Our Time to Shine Campaign. Joined by dozens of our supporters, we welcomed to the podium our esteemed guest Minister Monte McNaughton. Joining Minister McNaughton, was Jake's House CEO Jennifer Joseph, U Sports COO Lisa Beatty, JHCR Residents Paul and Ruth, and Ron Adea.
This celebration re-enforced just how meaningful community partnerships with Jake's House have become for individuals and families living with ASD, attending our events and programs, and living in our inclusive housing—Jake's House Community Residences. All of Jake's House complimentary services are only possible because of the help of such passionate, caring community leaders.  Our Time to Shine has officially launched, when we all work together – we have learned, anything is possible.
The Our Time to Shine fund raising goal has been set to raise $3 million over the course of 3 years, while enhancing the spotlight on those who deserve it most, our families and volunteers.
We thank everyone for attending and supporting the empowerment of our autism community.
To learn more about this fundraising campaign and see how you can contribute, click here.