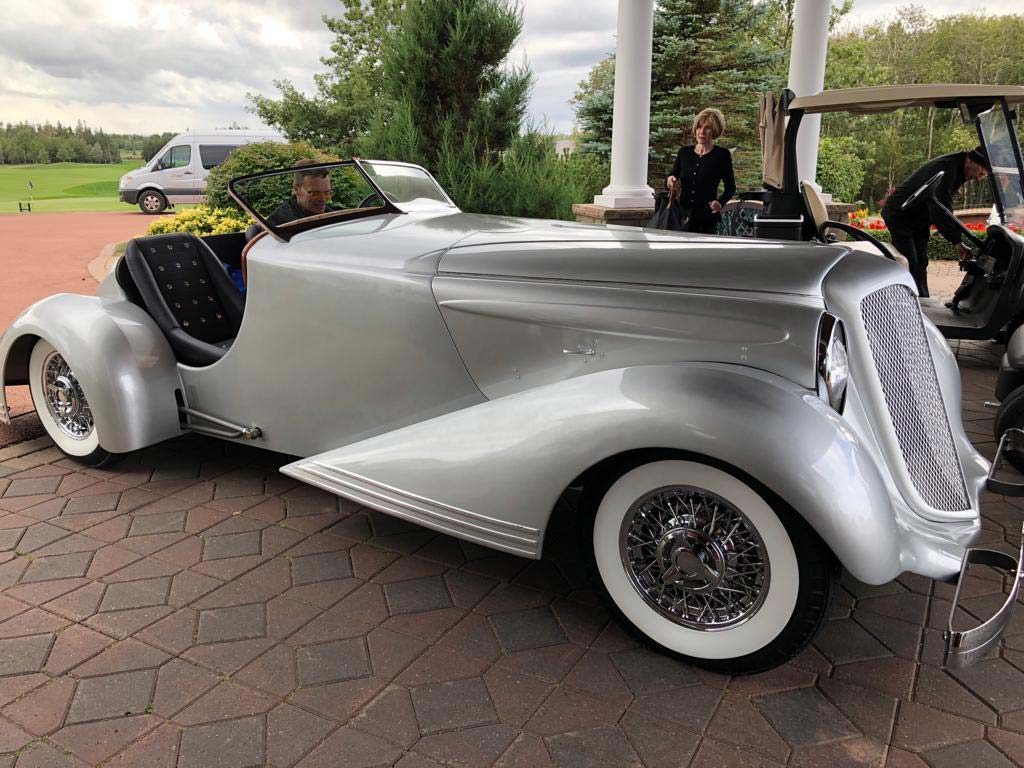 Bad Chad Builds Jake's Car
Jake's House went on a wild ride with Bad Chad, as the car artist built a masterpiece on wheels, named it "Jake's Car" and generously donated it to be used as a prize at the 2018 Jake's House Leadership Network.
Buckle up! Bad Chad Customs, a new show based on a unique East Coast auto shop, begins airing on Discovery in Canada this month; starring small-town car artist Chad and his business-minded fiancee Jolene, the show highlights how he transforms junkyard metal into award-winning vehicles.
The ability to recognize and foster beauty and potential in unexpected places, making it visible to all, is something that instantly connected Chad and the Jake's House team. Mutually inspired when we met, we embarked on an exciting journey together.
While planning the Jake's House Leadership Network in Nova Scotia, our team had the opportunity to share with Chad and Jolene our event's purpose: to raise funds, to raise awareness and to develop deeper, multi-sectoral collaborations; as well as our greater mission: to support more children and families affected by autism across the country.
Recognizing they had the talents to offer a valuable contribution to our goals and wanting to give back, Chad and Jolene hit the road running. Together with their team, they crafted what Chad calls his "most important build yet" in record time–Jake's Car, an above-par, one-of-a-kind car–and donated it to Jake's House to be used as a hole-in-one prize at our Leadership Network.
Driven to offer even more support and help raise awareness, Chad and Jolene featured this stunning build in the finale of their show's first season–tune into episode six to watch!
Thank you, Chad and Jolene, for so generously donating your time, your talents and the stunning Jake's Car; and for being kind, keen and genuine ambassadors. We are thrilled to have you in the Jake's House family.
Driven to support kids with autism, Bad Chad crafts and donates a custom car for Jake's House.