Run the Dream
One decade ago, Jonathan Howard performed an incredible feat of strength, discipline and compassion, as he ran across Canada–over 8000km in 199 days–to raise awareness and funds for autism. And while his run is over, his drive to support those affected has not dwindled, and his dream continues.
Last night, at the 10-year anniversary celebration of his monumental achievement, Jonathan named Jake's House the event's charity partner and beneficiary, generously donating a portion of the ticket sales to further advance autism services.
Honoured and humbled by this showing of support, the Jake's House team attended the special celebration and was touched by the sentiments shared by Jonathan, by his father-in-law, by Mayor John Tory and by Antony Robart (Global News). Being a solutions-first organization, one theme that particularly resonated with us was the importance of focusing not on obstacles, but on opportunities.
When Jonathan did his run in 2008, statistics revealed that 1 in 166 children had autism; today, ten years later, 1 in 66 children are affected. Numbers like these can be daunting. The unknowns around causes can be unsettling. The lack of a cure can be frustrating. But progress will only be made if we all focus on what we can do right now.
Just as Jonathan suggests he could not have completed his run without the support of his family, his sponsors and the many people he met throughout his journey, we recognize that big results are the sum of many small contributions. If we all give a little bit, we can make a legendary difference together.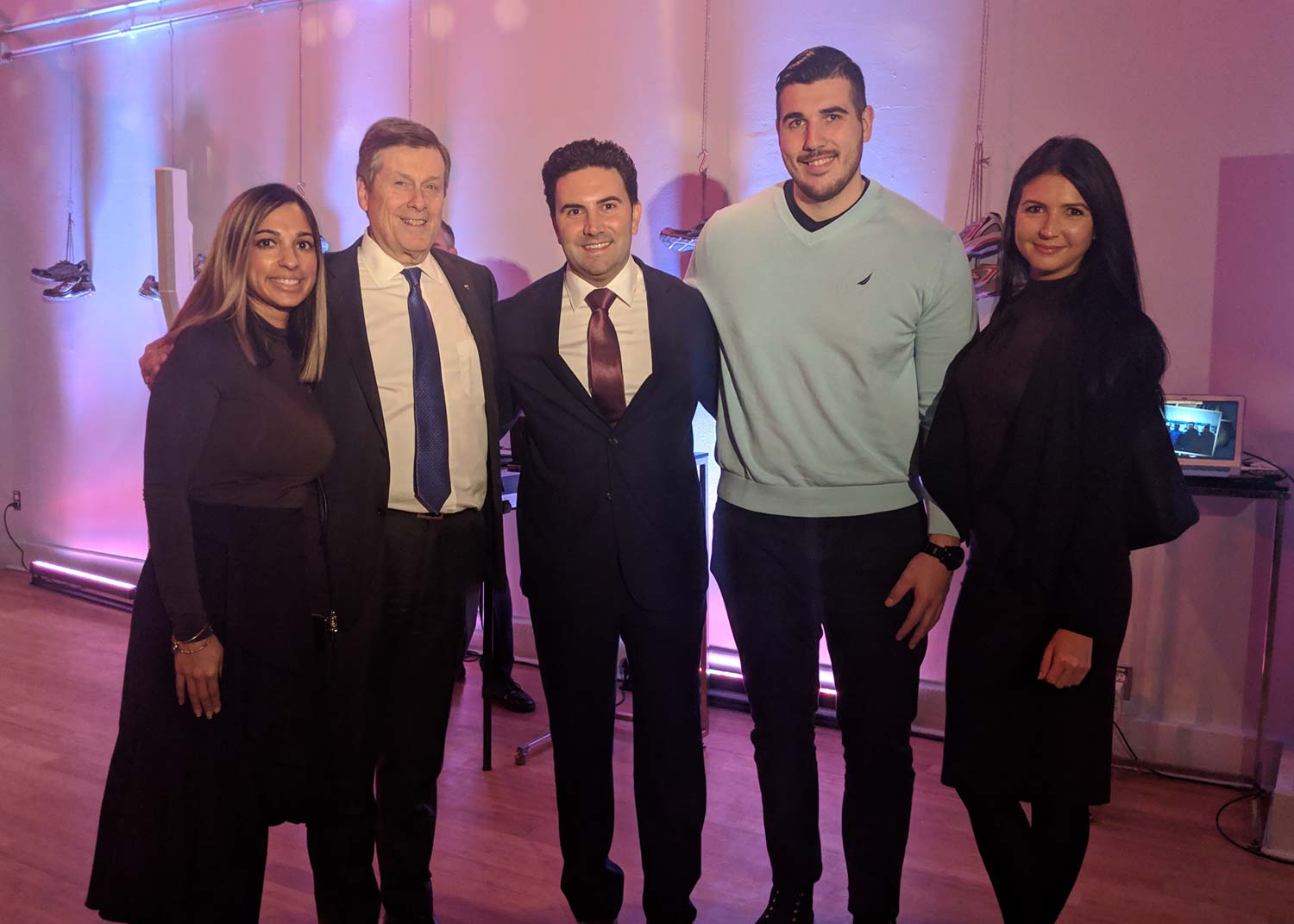 Left to right: Jennifer Joseph, CEO Jake's House; John Tory, Mayor of Toronto; Jonathan Howard, Cross-Canada Runner; James Bodanis, Jake's House Ambassador; Mary Anne Terry, Director, Marketing & Communications, Jake's House.
Recognizing that the Jake's House co-founders' have three sons, two with autism, Jonathan Howard shares his view of their experience: "David and Irene Bodanis are a parenting anomaly and an example of turning an unchosen obstacle into an opportunity. I ran daily marathons for nine months and they've been running daily marathons for 25 years."
Thank you, Jonathan, for your inspiration and your support–and for helping to advance the Jake's House mission.