World Autism Awareness Day
A Legendary Night Family
Jake's House invites you to join us for A Legendary Night on World Autism Awareness Day.
Jake's House wants to use this special evening to connect the community and to celebrate with our families. In this spirit, for every ticket purchased by our supporters, we are reserving a complimentary ticket for a family affected by autism.
While we wish to welcome all families, tickets are limited and are available on a first come, first serve basis. Book your tickets early to avoid disappointment. We look forward celebrating A Legendary Night together as one family. #GiveAlittle4Jake
Please note: As this event will feature dynamic lights and live music, it may not be suitable for individuals with sensory sensitivities and we ask that caregivers use their discretion. Thank you.
Discover Highlights
April 2, 2019
5:30pm: doors open
6:00pm: discussions on the Canadian autism landscape, led by the Economic Club of Canada & other prominent community figures
7:00pm: performance by Roger Hodgson (the legendary voice of Supertramp)
Presented by

Thank you to our partners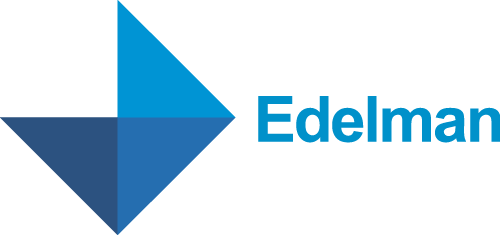 Speakers
His Worship, John Tory, Mayor of Toronto
Rhiannon Rosalind, President & CEO, The Economic Club of Canada
Jennifer Joseph, CEO, Jake's House
Dave Bodanis, Co-founder, Jake's House
David Goldstein, COO, U SPORTS
Dave Naylor, Sports Journalist, TSN
Randy Ambrosie, CFL Commissioner
Roger Hodgson, legendary singer-songwriter
Give a Little Bit
A Legendary Night will also kick off the Jake's House 2019-2020 campaign, Give a Little Bit, designed to raise awareness, encourage volunteerism and grow our reach of support. All efforts directly support the growth of the Jake's House community events, such as our annual holiday parties, and community services, such as our Legends Mentoring Program.
We are honoured to have the originator of the song offer his support: On April 2nd, Supertramp's Roger Hodgson with orchestra will perform Give a Little Bit live and we will be recording it. We invite you to be a part of the audience in this video!
We want the world to know: by giving just a little bit, you can make a legendary difference in the lives of families affected by autism across the country.
About Jake's House
Founded in 2004, Jake's House is a registered Canadian charity with a mission to provide meaningful support to families living with autism across the country. Recognizing that more than any other single issue, families dealing with autism need a community, Jake's House is committed to growing a strong network of people who understand and care–a family that is determined to provide practical help and lasting hope.
Mobilizing this support across Canada, Jake's House achieves social impact through three core initiatives: 1) community services, such as a variety of mentoring programs in the community, in schools and in workplaces; 2) community events, such as the 14-year tradition of annual holiday parties; and 3) community living, an exploratory project into long-term care solutions.
For media inquiries, contact:
Mary Anne Terry, Director of Marketing & Communications, Jake's House