Jake's House Employment Expo in Ottawa and London
Created to equip individuals with autism and/or developmental disabilities with the tools needed to find meaningful employment, the team at Jake's House had the privilege of rolling out its first two Employment Expos – Ottawa on April 17th and London on April 28th, 2023.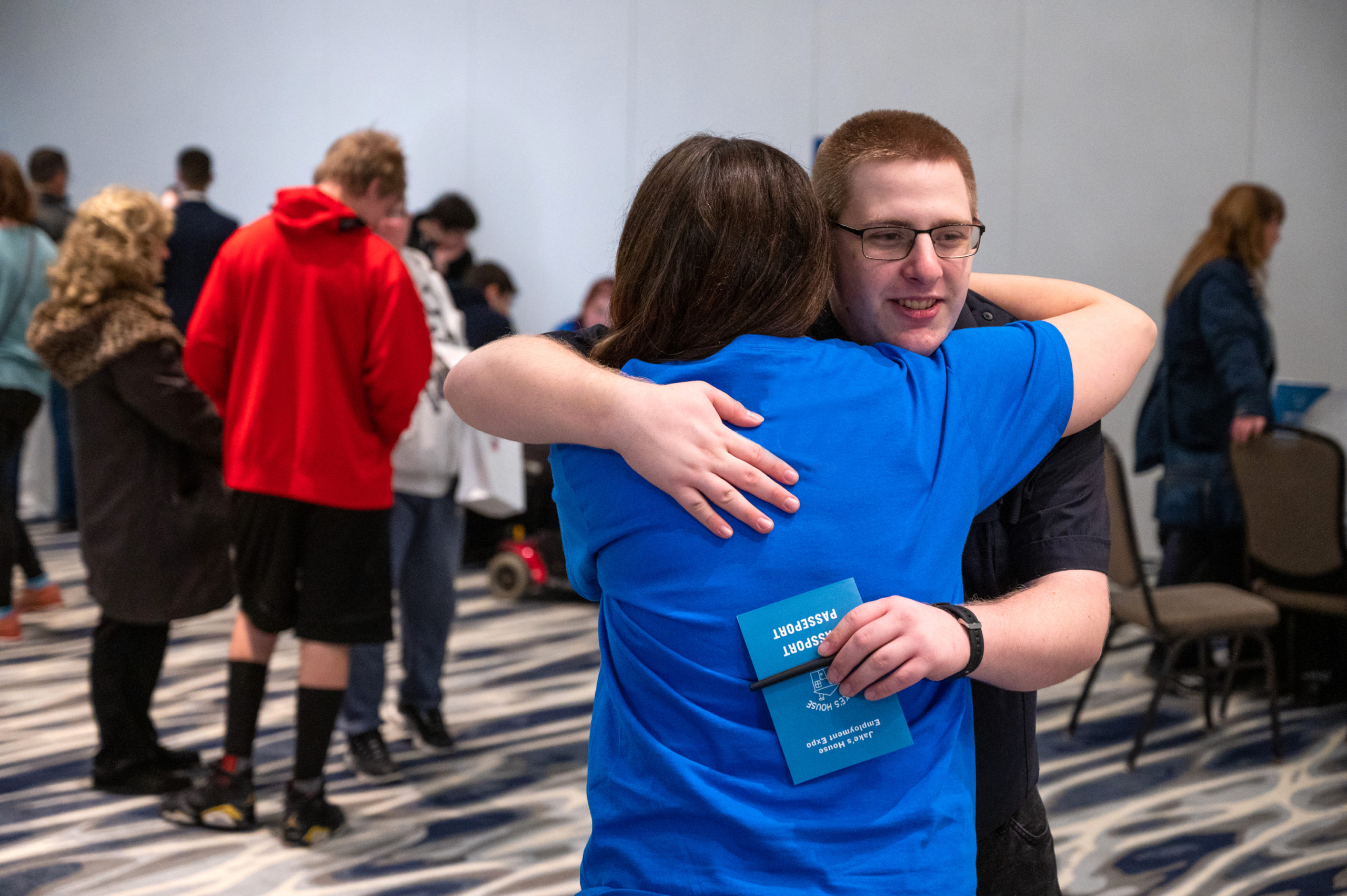 Over an unhurried 4 hours and with the personal, one-on-one guidance of the Jake's House team, each attendee was led through in-person networking and skill-building experiences – from resume building and professional headshots to interview prep and social media presence. Each of the 7 stations were set-up with the objective of providing participants with the practical tools and confidence necessary take the next step in the job-seeking journey.  
Recognizing that job hunting is intimidating and distressing for many, especially those living with autism, the Jake's House Employment Expos were carefully prepared to foster a safe, friendly, fun environment where learning, growing, and laughing were all signs of success.  
And, after implementing the first two of three Expos, our team was moved by the positive feedback received.  
 Our conversations with parents, volunteers, and caregivers revealed many key take-aways, but the following two were woven through both events:  
A safe, relaxed environment that holds space for varying learning styles is key to drawing out the many talents of our autism community.

 
Building opportunities to prepare and connect our youth with prospective employers in the Canadian labour market are essential to those living with autism and/or development disabilities. 

 
Our team is dedicated to ensuring the Jake's House Employment Mentoring Program continues to meet our community wherever they are on their employment journey, and wherever they dream to go.  
We can hardly wait for the Toronto Employment Expo this autumn – the date will be announced soon! Stay tuned.