Jake the Goose at the CNE!
Following the success of the 2019 Raccoons Reimagined project, the CNE is back this summer with another outdoor art exhibit, this time highlighting another (and perhaps equally annoying) Toronto icon: the Canada Goose! The CNE's "Goose on the Loose!" project invited local organizations, including Jake's House, to come together to turn white fiberglass goose statues into stunning works of art. These transformed geese sculptures can be seen around the Princess Margaret Fountain, located prominently in front of the Administration Building.
"Jake The Goose" was beautifully painted by artists from our ASD community: Asheron Ahyia, Abdullah Sohail, and Eddie Li. This Goose embodies several key themes including the celebration of our community's diversity, the uplifting of one another to soar to new heights, and—much like the unique superpower of the goose—providing warmth. The artwork symbolizes the warmth and comfort experienced upon entering our doors, and ultimately feeling at home.
Be sure to check out "Jake the Goose" at the CNE this year, and take a photo tagging our social accounts with the hashtag #JakeTheGoose.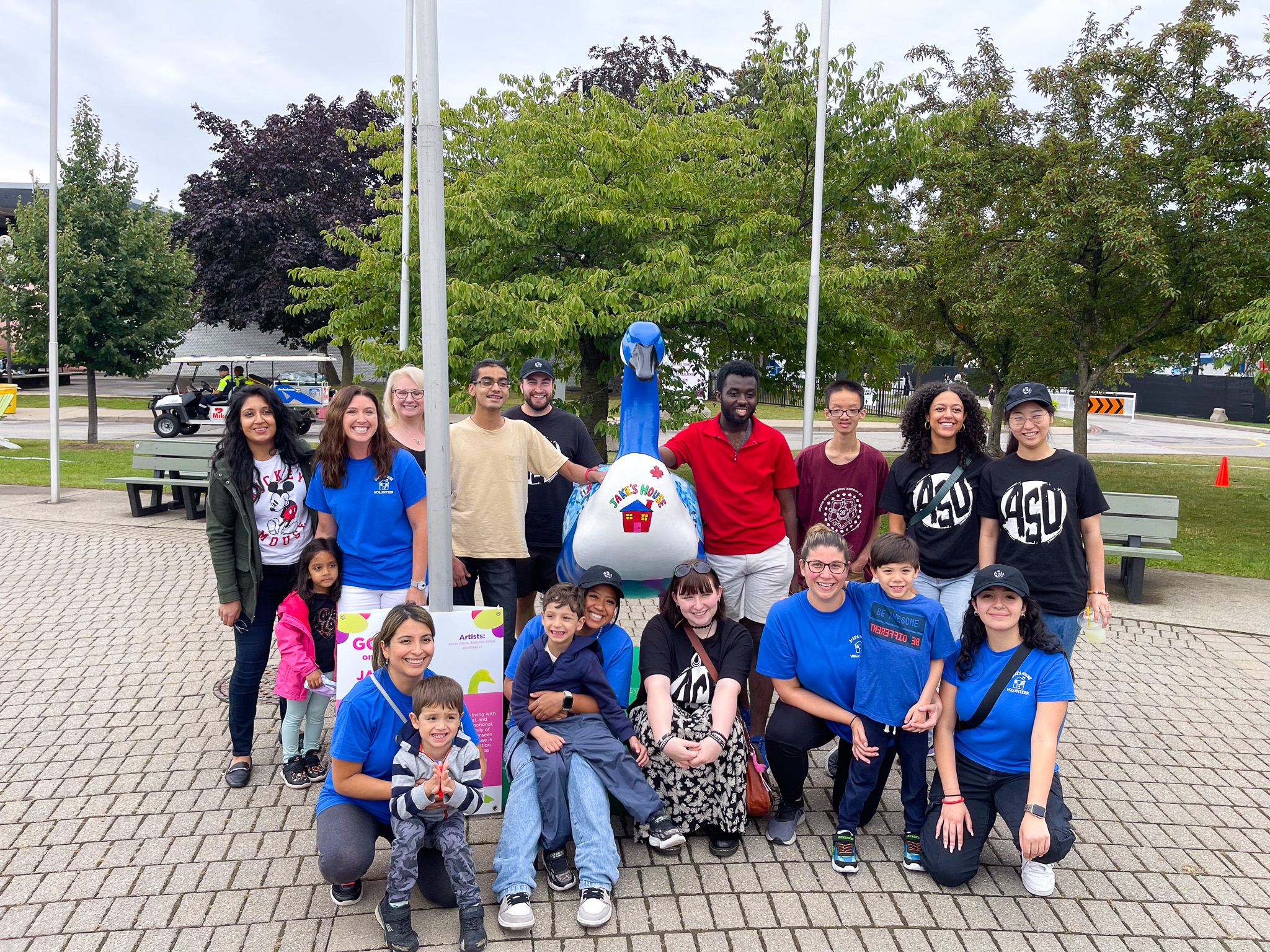 Photo of artists, Asheron Ahyia, Abdullah Sohail, Eddie Li, and Jake's House staff members.