Dreams Take Flight 2023 Recap
On May 2nd, 2023, dreams became reality as the Jake's House team had the incredible honour of accompanying four youth on the autism spectrum – Cameron, Aidan, Adam, and Carlos – to the magical Walt Disney World. After being awarded the trip in 2020 and enduring the challenges of the pandemic, this group finally had the opportunity to embark on a once-in-a-lifetime adventure. Let's dive into the unforgettable moments of their day!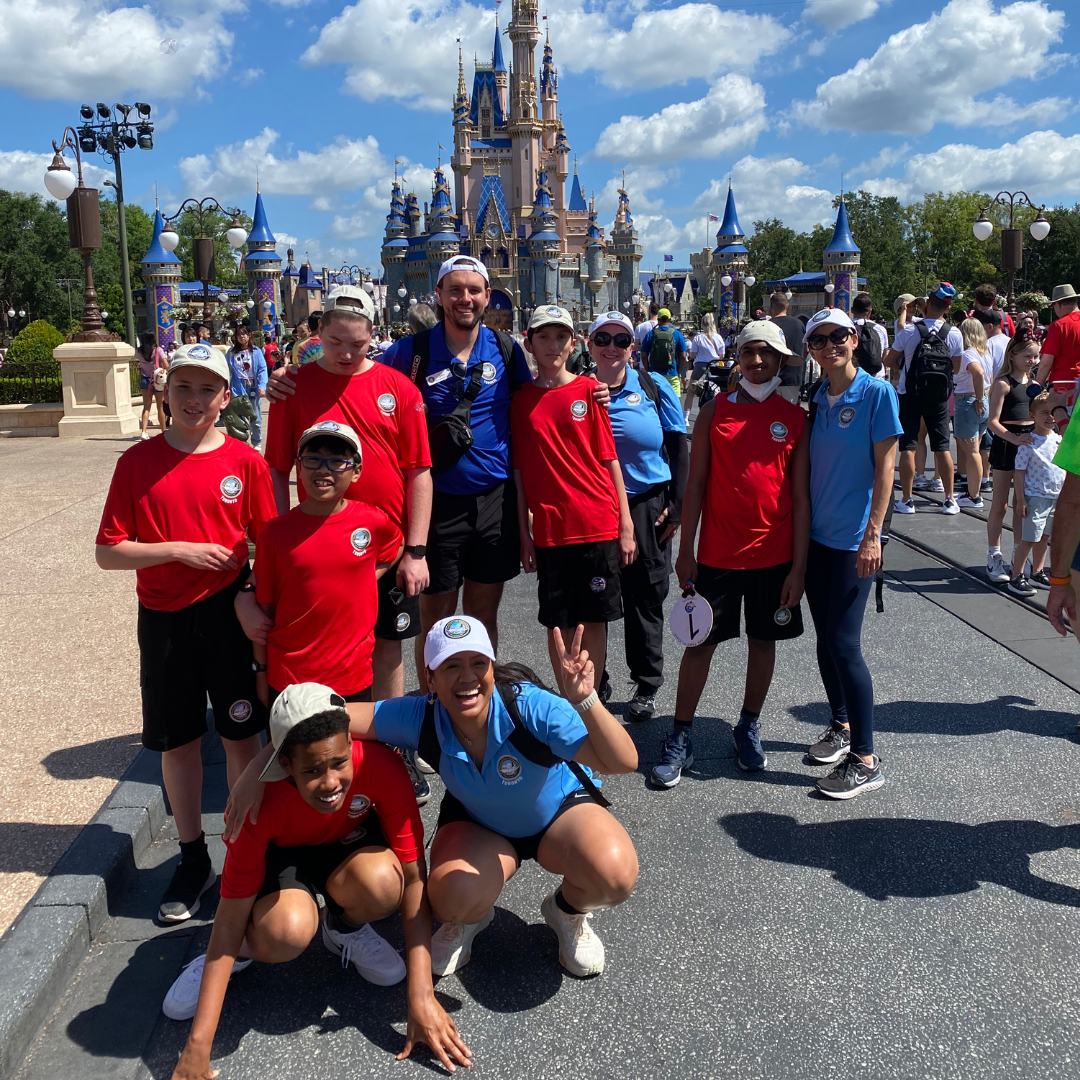 Upon arrival at Toronto Pearson Airport, excitement filled the air. Everyone received Dreams Take Flight gear, and for many, it marked their very first time boarding an airplane. Anticipation and curiosity grew, fueled by the sense of wonder that lay ahead. To ease the anticipation and curiosity, the Air Canada staff went above and beyond, transforming their first flight into an extraordinary experience. The gate and plane were decorated with streamers and balloons, and the staff ensured that the only way our plane would move was with our joyous chanting and laughter.
Upon landing at Sunny Orlando International Airport, our plane was greeted with a heartwarming showering of love (water) from the Orlando Fire Department's fire trucks. We captured the annual Dreams Take Flight photo, and with spirits soaring, we set off for Disney World!
The day kicked off with voyaging on the Pirates of the Caribbean, followed by an unexpected encounter with an exciting character parade. We hurried over to experience the thrills of Big Thunder Mountain, which served as the first rollercoaster for many in the group. Next, we ventured into the world of Monstropolis, where uproarious laughter awaited us in the form of a delightful comedy show led by Mike Wazowski.
The excitement continued as we drove on the Motorway, spun around in teacups (yes, lots of dizziness included), and joyfully greeted Snow White and the seven dwarfs. The enchantment didn't stop there, as we met the beloved Little Mermaid, took flight on Dumbo's back, and were captivated by an incredible 3D show. With the sun shining brightly, we cooled off with pure glee by plunging into the refreshing splash pad. Another remarkable milestone to highlight—is the discovery of churros! For many, it was their very first time enjoying this delicious treat, and it brought big smiles.
Together, we conquered an impressive total of 21 exhilarating rides, culminating with the thrilling new Tron attraction and an epic laser-blasting mission alongside Buzz Lightyear. To conclude this extraordinary day, we were treated to a spectacular fireworks display that filled the night sky. The day was a tapestry of wonder, first-time experiences, and cherished memories. Witnessing the growth of confidence and trust among everyone in just one day was awe-inspiring, and it became evident that lasting friendships and memories were forged that day.
Our deepest hope is that these remarkable youth feel empowered and confident in themselves and their unique abilities as individuals on the autism spectrum. We want them to take immense pride in who they are, recognizing that their exceptional qualities are what make them truly extraordinary.
None of this would be possible without the support of Dreams Take Flight, Air Canada, and the Air Canada Foundation. These organizations are committed to making a positive impact to those who deserve it. Thank you!